Excellent airport transfer to and from Istanbul airport

Oct 20, 2021
---
Great experience for my journeys to and from Istanbul airport. Great communication using Whatsapp. In particular the car for my return journey to the airport was VIP standard with a very friendly and professional driver

Excellent Service and very reliable

Oct 20, 2021
---
Transfer booked from airport to the hotel and vice versa, very friendly communication, simple booking, everything as described, very friendly drivers, super reliable, I can only recommend and will book again

Safe Airport taxi service

Oct 20, 2021
---
Very professional service provided , cars were spacious and comfortable and the drivers very polite and friendly- thank you so much

the best transport service

Oct 19, 2021
---
I was surprised by the quality of this transport service that took us from Istanbul airport to our Hotel at night. the driver was very friendly and professional. you pay only when you arive at your destination. I recommand 100%.

Excellent services

Oct 19, 2021
---
Excellent services and always on time. Reasonable prices as well. Thanks to Safe Airport Transfer

Great service

Oct 19, 2021
---
Very nice service. Clean and comfortable car. Price is very good comparing to taxi prices. Drivers are friendly. We use them when we landed, they picked us up and dropped off at our hotel. On the day of our flight back home, they came to hotel pick us up and dropped us off right on time at the airport. Easy, comfortable and convenient.

Great

Oct 18, 2021
---
Transfer was on time, comfortable, fast and had friendly staff. Along with the ride, we also got a bottle of water.

Wonderful experience

Oct 16, 2021
---
When we travel abroad the first thing that comes to our mind is " how do I go from and to the airport safely??" I must share my wonderful experience that I had with Safe Airport Transfer. They were very punctual, the car was clean, the driver was very polite. No complains at all.

Great!

Sep 14, 2021
---
It was very smooth and pleasant experience. The communication is over WhatsApp, the instructions are very clear. Highly recommended!

Fun in Turkey

Sep 6, 2021
---
The pick up and drop off to the airport was great- fantastic way to start off the trip. Our pick up was done on time with good communication. The vans used were both nice and comfortable. The drivers were safe and I will use the service again when I am in Istanbul. The communication was one of my favorite things about this company. They respond quickly and are very helpful and thoughtful.

I recommend them

Sep 4, 2021
---
Professional Safe and great service - Spoke English. Provided clean and new Van. Nice driver, and Very helpful customer service person (Mesut) who was with all all the way til I reached my destination through whatapp. Answered all my questions

professionisti a Istanbul

Sep 3, 2021
---
professionalita puntualita cortesia. Avevo comprato 2 transfers con un app chiamata Transfers.com dove sono stato lasciato a piedi dagli autisti per 2 volte cioè non si sono presentati e ho lottato per avere un rimborso. Safe transfer invece è un ottimo compromesso di qualita prezzo ottimo

On time and reasonable price

Sep 3, 2021
---
Stayed at the Ritz Carlton and scheduled a transfer to Istanbul International Airport. The Driver was on time and communicated with me via what's up application. Very reasonable price, Mercedes mini van vehicle for the transfer. My wife and I were very pleased with this service and will use them again while travel to Turkey.

Excellent, professional service.

Aug 27, 2021
---
We as a family always use Safe Airport Transfer. They provide, efficient, professional and excellent customer service.

Transfert aéroport hotel

Aug 27, 2021
---
Contacté la veille pour le lendemain, ils ont su être reactifs et m'organiser un transfert aeroport sans soucis. Le vehicule etait grand et propre, le chauffeur ponctuel, tres gentil et tres bonne conduite

Great and efficient

Aug 25, 2021
---
Very good service , I arranged airport pickup and drop through the company.got excellent guidelines on pickup location from airport. The drivers are very nice and also arrived before time. Cars are very clean and most important cost was reasonable

Very good experience

Aug 25, 2021
---
The transfer experience was very pleasant. The value was good. I felt very safe and knew the driver took the best route to my destination in Istanbul.

Prático e profissional

Aug 25, 2021
---
Prático e profissional. Tudo como combinado, sem atrasos e carros bons. Estão sempre contatáveis por WhatsApp. Recomendo

Super 100%

Aug 25, 2021
---
Amazing service, very professional and friendly staff. The Mercedes van was very new, clean and super luxurious, both ways from and to the airport. Highly recommend and will definitely use there service again. Thank you

Fast and reliable service

Aug 22, 2021
---
Efficient and reliable service, available 24/7. Saved our family from trouble, when taxi arranged by the hotel did not arrive.
Was bieten wir an?
Gratis Kindersitz
Abholung mit Namensschild
24/7 Service
Saubere & bequeme Fahrzeuge
Freundliche & hilfsbereite Fahrer
Hilfe mit dem Gepäck
Amtlich zugelassene und versicherte Fahrzeuge
Keine versteckten Kosten
Steuer ist inklusive
Keine zusätzlichen Kosten wegen Staus
Keine zusätzlichen Kosten für verspätete Ankunft
Beim Kiew Safe Airport Transfer Service ist der Preis, den Sie sehen, der Preis, den Sie zahlen. Wir erheben keine zusätzlichen Kosten wegen Staus. Unsere Philosophie ist: keine versteckten Kosten!
Kiev Flughafen Zhuliany Transferpreis
Vom Flughafen Zhuliany
nach
Einfache Fahrt
(Kapazität für 4 Personen)
Einfache Fahrt
(Kapazität für 8 Personen)
Einfache Fahrt
(Kapazität für 13 Personen)
City Center - Train Station
18 EUR
35 EUR
75 EUR
Kiev Boryspil Airport
28 EUR
44 EUR
95 EUR
Cherkassy City - Uman City
120 EUR
200 EUR
310 EUR
Odessa - Lviv - Kharkiv
280 EUR
480 EUR
850 EUR
Wo werden wir Sie abholen?
Nach dem Sie durch die Passkontrolle gegangen sind und Ihr Gepäck abgeholt haben, gehen Sie durch die Zollkontrolle und halten dann Ausschau nach unserem Fahrer, welcher Sie mit einem Namensschild erwartet. Wenn Sie aus irgendeinem Grund unseren Fahrer nicht finden können, rufen Sie unseren Manager an: Mr. Karasu +38 (093) 676 97 26
Zhuliany Flughafentransfer
---
Kiev Zhuliany (Kyiv Zhulyany) International Airport (IEV) ist der zweitgrößte Flughafen in Kiew. Hier starten und landen einige internationale, aber vorrangig nationale Flüge. Der Flughafen Zhulyany in Kiew ist der wichtigste Flughafen für den Luftfrachtverkehr in der Ukraine. Er befindet sich 10 Kilometer außerhalb des Stadtzentrums. Es gibt mehrere Möglichkeiten um nach Kiew zu kommen. Man kann öffentliche Busse nutzen oder Oberleitungsbusse, Minibusse (Marschrutkas), Flughafentaxi oder privaten Flughafentransfer.
Zhuliany Flughafentaxi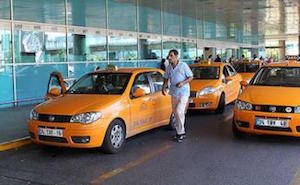 Ein Taxi am Flughafen in Zhuliany zu finden, ist nicht so einfach wie am Flughafen in Borispol. Wenn Sie gut verhandeln können, zahlen Sie für ein Taxi einen fairen Preis. In den Fahrzeugen befinden sich keine Taximeter, da die meisten Taxis inoffziell betrieben werden. Ein Taxi kann man nicht im Voraus buchen und die Fahrzeuge sind für gewöhnlich alt, unsauber und die Fahrer sprechen kein Englisch und bieten keine Hilfe mit dem Gepäck an. Auch gibt es keine Kindersitze.
Zhuliany Flughafen öffentliche Busse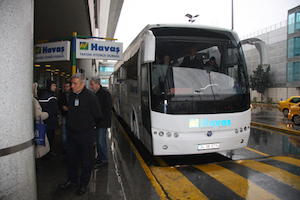 Wenn Sie wenig Wert auf Komfort legen und Ihre Zeit nicht wertvoll ist, können Sie den öffentlichen Personennachverkehr vom Flughafen Zhuliany nutzen. Ihre Möglichkeiten sind Oberleitungsbusse (Trolleybusse), öffentliche Busse und Minibusse (bekannt als Marschrutkas). Fahrkarten sind billig und entsprechen dem Komfort. Wenn Sie Glück haben, finden Sie einen Bus, der nicht älter als 30 Jahre ist. Bushaltestellen befinden sich etwa 10 Gehminuten vom Terminal entfernt. Wenn Sie dann im Stadtzentrum angekommen sind, müssen Sie vielleicht noch ein Taxi nutzen, um zu Ihrer gewünschten Adresse zu kommen.
Unser privater Zhuliany Flughafentransferservice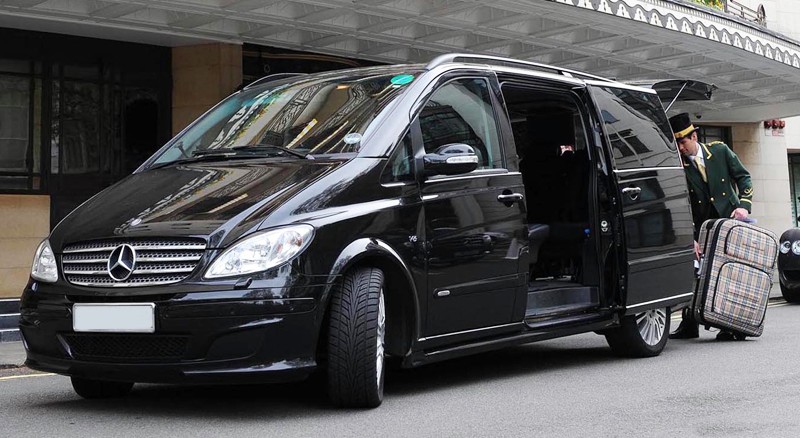 "Safe Airport Transfer" ist eines der führenden Unternehmen in diesem Bereich und bietet zuverlässigen und komfortablen Flughafentransfer von und zum Flughafen Zhuliany mit angemessenen Preisen und ohne versteckte Kosten. Unsere Fahrzeuge sind klimatisiert, bequem und voll versichert. Unsere Dienstleistungen beinhalten Hilfe mit dem Gepäck, kostenlosen Kindersitz, Rund-um-die-Uhr-Erreichbarkeit und vieles mehr. Wir vereinen Qualität und gute Preise.