Excellent airport transfer to and from Istanbul airport

Oct 20, 2021
---
Great experience for my journeys to and from Istanbul airport. Great communication using Whatsapp. In particular the car for my return journey to the airport was VIP standard with a very friendly and professional driver

Excellent Service and very reliable

Oct 20, 2021
---
Transfer booked from airport to the hotel and vice versa, very friendly communication, simple booking, everything as described, very friendly drivers, super reliable, I can only recommend and will book again

Safe Airport taxi service

Oct 20, 2021
---
Very professional service provided , cars were spacious and comfortable and the drivers very polite and friendly- thank you so much

the best transport service

Oct 19, 2021
---
I was surprised by the quality of this transport service that took us from Istanbul airport to our Hotel at night. the driver was very friendly and professional. you pay only when you arive at your destination. I recommand 100%.

Excellent services

Oct 19, 2021
---
Excellent services and always on time. Reasonable prices as well. Thanks to Safe Airport Transfer

Great service

Oct 19, 2021
---
Very nice service. Clean and comfortable car. Price is very good comparing to taxi prices. Drivers are friendly. We use them when we landed, they picked us up and dropped off at our hotel. On the day of our flight back home, they came to hotel pick us up and dropped us off right on time at the airport. Easy, comfortable and convenient.

Great

Oct 18, 2021
---
Transfer was on time, comfortable, fast and had friendly staff. Along with the ride, we also got a bottle of water.

Wonderful experience

Oct 16, 2021
---
When we travel abroad the first thing that comes to our mind is " how do I go from and to the airport safely??" I must share my wonderful experience that I had with Safe Airport Transfer. They were very punctual, the car was clean, the driver was very polite. No complains at all.

Great!

Sep 14, 2021
---
It was very smooth and pleasant experience. The communication is over WhatsApp, the instructions are very clear. Highly recommended!

Fun in Turkey

Sep 6, 2021
---
The pick up and drop off to the airport was great- fantastic way to start off the trip. Our pick up was done on time with good communication. The vans used were both nice and comfortable. The drivers were safe and I will use the service again when I am in Istanbul. The communication was one of my favorite things about this company. They respond quickly and are very helpful and thoughtful.

I recommend them

Sep 4, 2021
---
Professional Safe and great service - Spoke English. Provided clean and new Van. Nice driver, and Very helpful customer service person (Mesut) who was with all all the way til I reached my destination through whatapp. Answered all my questions

professionisti a Istanbul

Sep 3, 2021
---
professionalita puntualita cortesia. Avevo comprato 2 transfers con un app chiamata Transfers.com dove sono stato lasciato a piedi dagli autisti per 2 volte cioè non si sono presentati e ho lottato per avere un rimborso. Safe transfer invece è un ottimo compromesso di qualita prezzo ottimo

On time and reasonable price

Sep 3, 2021
---
Stayed at the Ritz Carlton and scheduled a transfer to Istanbul International Airport. The Driver was on time and communicated with me via what's up application. Very reasonable price, Mercedes mini van vehicle for the transfer. My wife and I were very pleased with this service and will use them again while travel to Turkey.

Excellent, professional service.

Aug 27, 2021
---
We as a family always use Safe Airport Transfer. They provide, efficient, professional and excellent customer service.

Transfert aéroport hotel

Aug 27, 2021
---
Contacté la veille pour le lendemain, ils ont su être reactifs et m'organiser un transfert aeroport sans soucis. Le vehicule etait grand et propre, le chauffeur ponctuel, tres gentil et tres bonne conduite

Great and efficient

Aug 25, 2021
---
Very good service , I arranged airport pickup and drop through the company.got excellent guidelines on pickup location from airport. The drivers are very nice and also arrived before time. Cars are very clean and most important cost was reasonable

Very good experience

Aug 25, 2021
---
The transfer experience was very pleasant. The value was good. I felt very safe and knew the driver took the best route to my destination in Istanbul.

Prático e profissional

Aug 25, 2021
---
Prático e profissional. Tudo como combinado, sem atrasos e carros bons. Estão sempre contatáveis por WhatsApp. Recomendo

Super 100%

Aug 25, 2021
---
Amazing service, very professional and friendly staff. The Mercedes van was very new, clean and super luxurious, both ways from and to the airport. Highly recommend and will definitely use there service again. Thank you

Fast and reliable service

Aug 22, 2021
---
Efficient and reliable service, available 24/7. Saved our family from trouble, when taxi arranged by the hotel did not arrive.
Ne Sunuyoruz?
Ücretsiz bebek koltuğu
İsminizle karşılama
7/24 Hizmet
Temiz ve konforlu araçlar
Deneyimli şoförler
Bagaj taşıma yardımı
Lisanslı ve sigortalı araçlar
Gizli fiyat yok
Vergi dahil
Trafik için ek ücret ödemezsiniz
Rötar için ek ücret ödemezsiniz
Kiev Safe Airport Transfer servisinde, gördüğünüz fiyat, ödeyeceğiniz fiyattır! Müşterilerimizden trafik veya rötar için ek ücret almayız. Çalışma felsefemiz: Gizli Fiyat Yok!
Borispol Havalimanı
(4 yolcu kapasiteli)
Tek Yön
City Center - Train Station
26 EUR
Kiev Zhuliany Airport
28 EUR
Cherkassy City - Uman City
120 EUR
Odessa - Lviv - Kharkiv
280 EUR
Zhuliany Havalimanı
(4 yolcu kapasiteli)
Tek Yön
City Center - Train Station
18 EUR
Kiev Boryspil Airport
28 EUR
Cherkassy City - Uman City
120 EUR
Odessa - Lviv - Kharkiv
280 EUR
Çağrı Merkezi (7/24)
+38 (093) 676 97 26
Kiev Havalimanı Transferi, Borispol ve Zhuliany Havalimanı Transferi, Kiev Shuttle Servisleri Transfer from Kiev Borispol And Zhuliany Airports to Kiev City Center, Sultanahmet, Taksim
Çağrı Merkezi
+38 (093) 676 97 26
Servislerimiz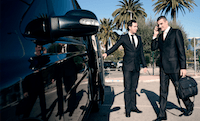 Havalimanı Transferi
Konforlu ve güvenilir transferi uygun fiyatlara sağlıyor olmamız, bizi bu sektördeki lider firmalardan biri yapan en önemli özelliğimizdir. Havalimanı transfer servislerimize bir göz atın...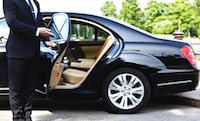 Şoförlü Araç Kiralama
Günlük veya saatlik; standart veya lüks araçlar arasından ihtiyacınıza en uygun seçimi yapabilirsiniz. Şoförlü araç kiralama servislerimize bir göz atın...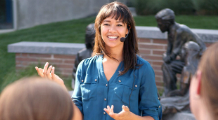 Tur Rehberi
Bir iş toplantısı için tercümana mı ihtiyacınız var? Şehrin turistik yerlerini profesyonel bir rehber ile mi gezmek istiyorsunuz? O halde rehberlik ve tercüman hizmetlerimize bir göz atın...
Safe Airport Transfer, En Güvenilir Kiev Havalimanı Transfer Firması.
Safe Airport Transfer emniyetli ve güvenilir hizmeti ile havalimanı transfer sektöründeki lider firmalardan biridir. Yolcularımız alanlarında uzman ekibimiz tarafından yönetilen Kiev Borispol Havalimanı ve Zhuliany Havalimanı transfer servisimizden on yılı aşkın süredir faydalanmaktadır. Safe Airport Transfer servislerini kullandığınızda arzu ettiğiniz Kiev noktasına güvenli ve konforlu bir şekilde taşınacağınızı bilirsiniz. Araçlarımızın temizliği ve konforu, çalışanlarımızın profesyonelliği, on yılı aşan sektör tecrübemiz ve tüm bu üst düzey servislerimizi uygun fiyatlara sağlayabilmemiz, bizi sektörün lideri konumuna taşıyan en önemli özelliklerimizdir.
Safe Airport Transfer tarafından sağlanan Kiev havalimanı transferleri, alışılageldik diğer Kiev havalimanı taksi servislerine benzemez. Taksi servisleri ile transferinizi önceden rezerve edemezsiniz. Bizimle transferinizi, taksi servislerinden daha pahalı olmayan fiyatlarla önceden ayırtabilir, yolculuğunuzu konforlu, güvenilir ve sorunsuz hale getirebilirsiniz. Son dakika değişiklikleri mi? Problem yok! Devamını Göster>>Uçağınızın rötar yapması bizim sizi karşılamayacağımız anlamına gelmiyor. Kiev havalimanı servislerimizin bir parçası olarak sizi havalimanında karşılıyor, araçlarımızın temizliğine önem veriyor, valizinizi taşımanıza yardım ediyor, 7/24 destek ve gerekmesi durumunda ücretsiz bebek koltuğu ve daha birçok hizmet sağlıyoruz. Benzer Kiev transfer servislerine göre daha kaliteli servisi daha ucuza sağlıyoruz. Üstelik aynı kaliteli hizmeti günlük veya saatlik şoförlü araç kiralama servislerimizde de veriyoruz. Alınmak istediğiniz adresi belirtin, araç kiralamak istediğiniz süreyi ve araç tipini seçin ve özel şoförünüz sizi ister iş isteri gezi amaçlı Kiev seyahatlerinizde arzu ettiğiniz noktaya götürsün.
Günümüzde havalimanı transfer hizmetleri Kiev içinde iş veya gezi amaçlı seyahat eden yerli ve yabancılar tarafından her geçen gün daha da tercih edilir hale gelmiştir. Bizi tercih ettiğinizde sizi Kiev Borispol Havalimanı veya Zhuliany Havalimanı'nda karşılar, uzun ve stresli bir uçuş sonrasında mümkün olan maksimum konforu sağlayarak gitmek istediğiniz yere götürüz. Kiev havalimanı transferinizi, web sitemizden veya 7/24 hizmet veren çağrı merkezimizi +38 (093) 676 97 26 no'lu telefondan hemen arayarak kolayca ayırtın.